My name is Linda Sue Breitenstein, DC. I was born and raised in the suburbs of Chicago. I was a competitive athlete up through high school. I played volleyball, basketball and track & field. I went to Augustana College where I double majored in Pre-Medicine and Biology. I received my Bachelors of Arts Degree from there in 2001. I then went on to National University of Health Sciences where I received my Bachelors of Human Biology in 2002 and then my Doctor of Chiropractic degree in 2004. I have also completed my CCSP ( certified chiropractic sports physician) program in April 2007. I passed my board certification exam in Nov. 2007. I am now certified in treating athletes of all ages and levels. In addition I have taken courses in chiropractic pediatrics to further my abilities to treat children. In October 2007 I began the first half of the Diplomate program in Chiropractic Pediatrics and became Webster Technique Certified. This means I will have far more education and knowledge about treating your children than the average chiropractor.


---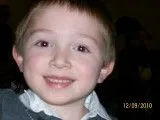 In September 2004 I got married to my husband Jason who is currently supporting our country as a Saergent in the Army reserves. Upon graduating with my Doctor of Chiropractic degree, I opened my own business in January 2005. On May 20, 2006, I gave birth to my son Hunter Andrew. When I'm not busy helping others, I spend as much time as I can with my son, watching him grow up right under my nose.
---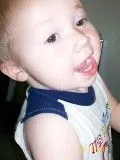 In February 2007 I, along with another Chiropractor and Massage Therapist, moved into what I thought would be our final office location. However, I needed more room to grow and do my own thing so I moved out and into my own office in March 2008. I now have an office I can call my own. In March of 2009, I added another addition to the family, another son Jason Daniel, Jr. We call him Jay for short. I have a quiet, relaxing layout with a living room instead of a waiting room up front. I want everyone to feel welcome, at ease and at home when they are in my office. There are 2 treatment rooms, 1 massage room and 1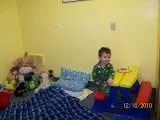 special room just for the kids. The kids room has entertainment, toys and a locking gate so moms can feel secure about their childrens safety while they are relaxing and being treated. I have 1 Licensed Massage Therapist, Jennifer Gabreleski, who happens to be my sister, so I can fully entrust the care of my aptient's in her hands. Now that I have a room for the kids my sons' Hunter and Jay and my nephew Joey come to work with my sister and I everyday and we don't miss them growing up so fast. They are not here all day though. Hunter is in school full time and the other 2 go to Fun Time Junction periodically to interact with other children more. So if you prefer a more quiet atmosphere without children present, please don't be afraid to say so. We can very easily have the children at play dates during your visit with us. We are now dedicated to serving all the residents, family and friends of Villa Park and its surrounding communities. Feel free to give us a call or stop by our new location to see what we have to offer and hopefully join our expanding family.

If you have any questions about our Villa Park chiropractor, or would like to learn more about chiropractic care at Breitenstein Family Chiropractic, please call us at 630-617-5589 today!